U of T launches task force to address anti-Asian racism on campus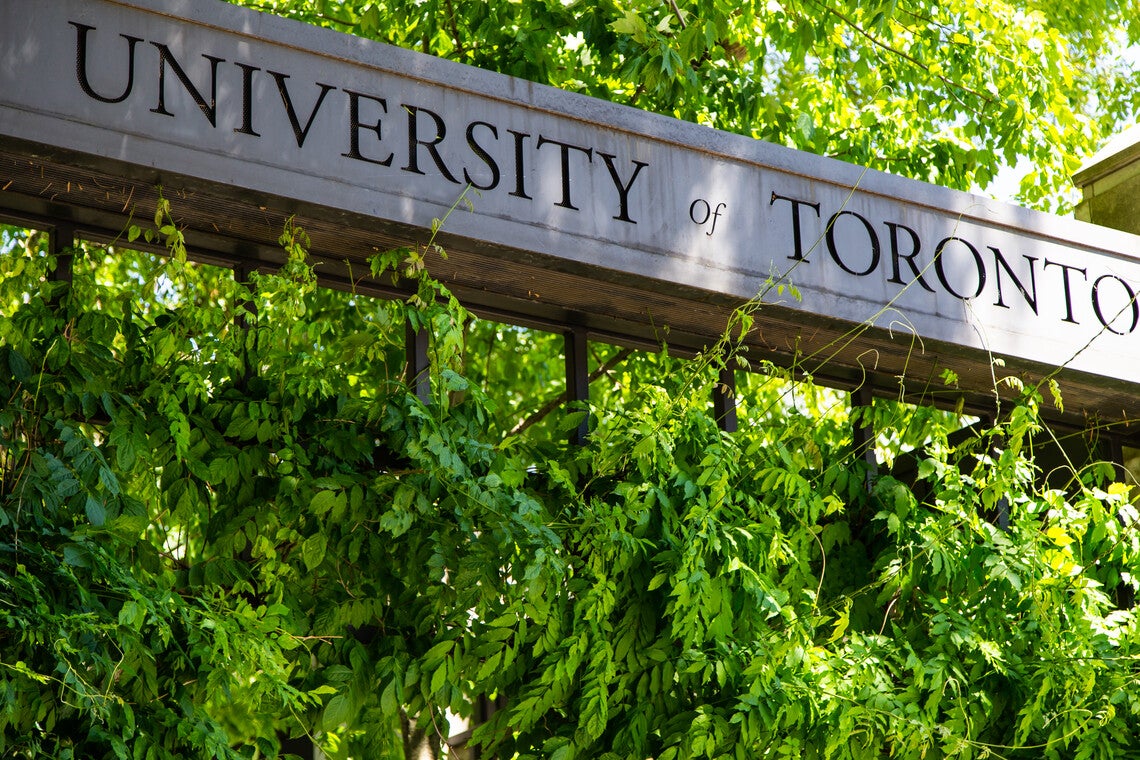 The University of Toronto has launched an Anti-Asian Racism Task Force to address anti-Asian racism on campus and take action to make the University of Toronto more inclusive and welcoming to members of Asian communities.
As part of its mandate, the working group – co-chaired by carol chinPrincipal of Woodsworth College, and Vikram ChadalawadaAssociate Director, Student Information, Enterprise Applications and Solutions Integration, and Information Technology Services – will consult with members of the U of T community about their experiences with anti-Asian racism and review policies , existing U of T procedures, programs and practices.
It will then recommend concrete actions to address anti-Asian racism on the university's three campuses and help build a respectful, responsible, equitable and inclusive community.
"One of the objectives of the working group is to gather information on the range of experiences of racism of people from different parts of the Asian community," said Chin, an associate professor in the Department of History at the Faculty of arts and sciences. . "It is, of course, a very broad category and people will have different backgrounds, including being born and raised in Canada, being born and raised in Asia and everything in between.
"We want to hear from as many people who would be willing to make their voices heard, and it's about bringing them together in a cohesive report and recommendations."
The Anti-Asian Racism Task Force also plans to develop a tri-campus inventory of existing resources, initiatives and projects that address anti-Asian racism and advance the inclusion of members of the Asian community, as well as review previous recommendations regarding anti-racism and inclusion practices. made by community members from U of T and other research-intensive universities.
A final report with the group's recommendations will be delivered to the U of T President. Meric Gertlervice president and provost Cheryl Regehr and Vice President, People Strategy, Equity and Culture Kelly Hannah-Moffat by the end of the year.
"As an institution and as a community, we have been concerned about recent incidents of anti-Asian racism here at U of T, in our city-region, and even across North America," they said. said the three senior leaders in a message to the U of T Community. "It is our collective responsibility to develop strategies to dismantle barriers and improve inclusiveness for Asian members of the U of T community."
Chin said the task force will draw on the experiences of previous university anti-racism initiatives to inform its process and approach. She notes, for example, that she speaks regularly with Roger Boulgin, co-chair of the Anti-Black Racism Task Force and chief administrative officer of Woodsworth, whose office is located next door. "I'm constantly sticking my head inside and saying, 'Roger, when you did this or that, what did you learn? ", Chin said. "So we will certainly learn from the experiences of others to know how to approach the process, what worked and what did not work.
Chadalawada, who is chair of the University Affairs Council of the U of T Board of Trustees, said the task force aims to support the response to anti-Asian racism in all aspects of university life and interactions. .
"It's not just for the Asian community," he said. "It's also for anyone who interacts with members of the Asian community at U of T – so it applies to all of us.
"It's not just about students, staff or faculty, but also extending awareness, support and accountability to every interaction that takes place within the university – whether you are a member at full-time member of the university community or a part-time or temporary supplier, contractor or worker who is deployed in the university environment.
"We want to increase awareness for everyone involved in university life, and we hope this approach will open doors to deeper, respectful, and more meaningful conversations. I sincerely hope that with the help of this working group, we will be able to foster an inclusive mindset that is widely recognized within the University community.
The launch of the task force comes amid a sharp rise in cases of anti-Asian discrimination in Canada in recent years.
jodie gleanexecutive director, equity, diversity and inclusion at the U of T, said that while anti-Asian racism is not a new phenomenon in this country, the COVID-19 pandemic has further fueled prejudice and bigotry.
"Systemic anti-Asian racism has unfortunately been a lived reality of various Asian communities for many years – historically and in the present day," Glean said. "Without a doubt, the COVID-19 pandemic has exacerbated already existing inequalities, and the reality of xenophobia has continuously manifested itself in the form of physical and verbal violence against members of the Asian community.
"Therefore, there is an urgent need to be intentional in how we address anti-Asian racism and build inclusion and belonging initiatives. The University of Toronto looks forward to engaging the community on this issue. importance and to develop an informed approach to combating anti-Asian racism on our three campuses.
Glean encouraged members of the University of Toronto community to direct any questions regarding the Anti-Asian Racism Task Force to psec.equity@utoronto.ca.
She added that a call for members for the task force will be shared with the U of T community in the coming weeks.