MIT Police Sergeant Brian Sousa Jr. Dies at 49 | MIT News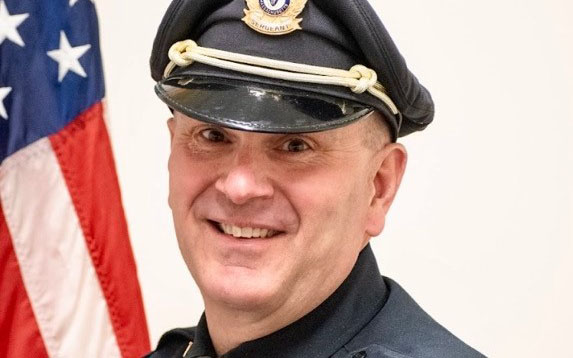 MIT Police Sergeant Brian Joseph Sousa Jr. died suddenly on April 16 at the age of 49.
A member of the MIT Police Department for 23 years, Sousa held various positions within the Patrol Division before being promoted to Sergeant in 2011. A familiar face at the Institute, Sergeant Sousa was known to all members of the community for his kindness, his patience, his sense. of humor and love from MIT.
"Sgt. Brian Sousa was 100% committed to the safety and well-being of all of us at MIT," said MIT Police Chief John DiFava. "He was a real person, and it showed in everything he did. He was friendly, approachable and totally reliable – a truly wonderful officer and colleague. It's impossible to express how much he will be missed and what a loss this represents for MIT.
Sergeant Sousa served as an aide to the patrol commander and was the patrol division's senior sergeant. In this role, he assisted the Operations Division Commander, Captain Craig Martin, with the day-to-day operations of the division, including planning, scheduling and event coverage, and liaising with community members. of the whole Institute. He was also responsible for supervising the retail office and occasionally held the position of shift supervisor.
"Brian was an integral part of the MIT police force," says Martin. "We all relied on his professionalism and good judgment, and greatly respected and admired his work ethic. He was always there for the community and his fellow officers. He will be greatly missed as a colleague and friend. »
A longtime member of the MIT Police Honor Guard, Sergeant Sousa has also played a part in Commencement each year, placing the flags on the stage before the college motorcade arrives at Killian Court. The Honor Guard also represents MIT Police at other ceremonial occasions, such as MIT presidential inaugurations, dedications, and memorials.
Born in Taunton, Massachusetts, Sergeant Sousa attended Massasoit Community College, where he earned an associate's degree in criminal justice. A devoted husband and father, he is survived by his wife of 24 years, Brenda Florio-Sousa, his sons Jack and Matthew Florio-Sousa, and a large extended family. In lieu of flowers, his family has requested that donations be made to the Officer Sean A. Collier Memorial Fund.