Grants and Community News July 22, 2022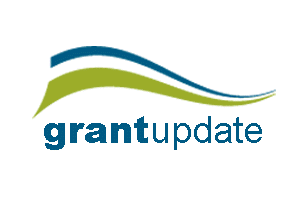 Growing Communities Fund
Projects that support Devon communities have the opportunity to apply for funding through a new scheme.
Grants ranging from £500 to £3,000 are available through Devon County Council's Growing Communities Fund.
Grant applications can be made by:
Not-for-profit, voluntary or community groups, registered charities or social enterprises providing services or activities for the benefit of people and communities in Devon (at least 75% of beneficiaries must be in the administrative area Devon County Council);
Parish or town councils, where the project or activity has a clear benefit to the local community and does not supersede legal provisions;
Schools, where the project or activity has a clear benefit to the wider community beyond legal provisions;
National charities, where there is a locally managed local branch with its own bank account;
Churches or groups of churches, where the project or activity is of clear benefit to the wider community and does not promote any specific religion or worship;
Community Interest Companies (SIC) limited by guarantee where:
There is a clear charitable purpose and defined social benefit in the articles of association and a named asset block with purposes that are both charitable and similar to the purposes of the CIC.
The project for which funding is requested is charitable, i.e. it must not be part of the commercial services for which there would normally be a charge.
The funding requested is for the costs of carrying out the project and not for the management of the CIC.
Organizations that hold a current grant from us from another grant program are eligible, but must demonstrate how their proposed activity is different and does not duplicate their existing project.
Grants of between £500 and £1,000 will be paid to organizations before work begins and a report on the project must be submitted within three months of completion. Grants over £1,000 and up to £3,000 will be repaid upon receipt of an end-of-project report outlining what the funds have paid for, as well as impact and results.
Applications must be submitted online and funding used or allocated by March 31, 2023.
You can complete and submit the grant application form online.
For more information please contact communitygrants@devon.gov.uk or call 01392 383379.
Tarka Country Trust – Biodiversity Award
Grants of up to £1,000 are available for individuals and community groups, carrying out projects that help local wildlife.
Each award comes as a package including a grant of up to £1,000 and personalized support from an administrator. The grant covers 2 themes:
Fight against localized biodiversity loss
Reverse the decline of Devon primrose in our hedgerows and paths
The Trust welcomes nominations from:
Owners of land with low biodiversity value that would benefit from improvement
Groups working together to improve biodiversity within the territory
People who want to improve the quantity and diversity of local wildlife
For applications in this year 2022 there are:
4 scholarship awards of £500
1 award of a £1.00 scholarship
Lots of 100 primrose plants in plugs to plant
For each award, as well as funding, each successful applicant will be assigned the dedicated support of one of the Tarka Country Trust trustees to provide guidance and support.
The application deadline is August 31, 2022. For information on how to apply and more information about the Tarka Country Trust, visit them online.
The Benefact Trust and the Plunkett Foundation
Grants are now available for churches interested in hosting a community business. The Benefact Trust and Plunkett Foundation are launching a new program, Community Businesses in Places of Worship, to provide the resources and grants needed to help new community businesses thrive in places of worship.
This new support scheme, worth £200,000 and funded by the Benefact Trust over 2 years, will provide specialist support and tailored advice to Christian places of worship across the UK.
One of the biggest challenges facing community businesses is the lack of suitable premises. There are already examples of successful community businesses operating out of worship spaces and this program will help others take that step.
The Plunkett Foundation can provide more information on available support and contact details can be found on their website.
This bit at the end
North Devon Voluntary Services (NDVS) has launched a new online platform connecting Devon residents with their local community and promoting social action.
In recent years, social isolation has increased, especially in rural communities. The goal of this platform is to create an easier way for an organization to reach those most in need or those who are simply looking to get involved and help their community.
There are already more than 70 listings in the North Devon area, ranging from volunteer positions as chairman of the North Devon Support Group to directorships with Citizens Advice.
Visit the Devon Connect website to find out more and to find listings that are currently live.