Craig Levein: former Scotland boss on managerial life, gets sacked and 4-6-0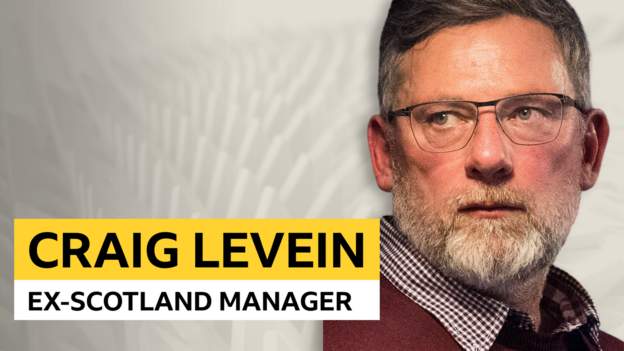 [ad_1]
The first episode of Sacked In The Morning, starring Craig Levein and Amy Irons, will be available from Wednesday on BBC Sounds, with a series of big bosses discussing the life of a football manager.
If you ask me why people want to get into management, sometimes I wonder why bother? It's an intense roller coaster ride that never lets you get up to enjoy it.
Obtain great victories? The immediacy of the next game takes over. Getting bad results? You carry the can and there's a microphone about to be pushed in front of you. So, my advice? Do not do that.
Seriously, this is a job you can't let go too high or too low. You have to stay somewhere in the middle.
You have to remember that your livelihood is at stake. You represent a club. You bear the responsibility. But don't get too depressed or too elated.
Quite often when I was younger I would fall asleep and wake up. I was pacing back and forth three or four times, waking my wife up, moving into the guest room, and sitting down writing notes for the game the next day.
Friday night for me has always been very hectic, just like Saturday after a game. It is always difficult to relax. It's constant, you never have a break.
And, when the season comes to an end and you feel like you can go on vacation, the phone goes on and on with agents and players. It's 24 hours a day, 7 days a week, 365 days a year, there's no doubt about it.
"Soul-destroying" dismissals
I was lucky to have done well at Cowdenbeath and Hearts, but my first taste of failure was at Leicester City. It was soul destroyer.
It's a terrible feeling that has surrounded you for a long time. Some people can't get over their first setback, but I walked away for a while and took a lot of notes, reassessing what happened.
If there are 10,000 fans chanting "you get fired in the morning" you can laugh about it and take it on the chin – but when the layoff comes, it's just devastating.
You know from the results what's to come, but you wonder how much time you'll have to change things. The one and only time I felt sorry for an owner who fired me was during my last spell in Hearts.
I got along so well with Ann [Budge], she was very upset. But you just have to accept it. It is part of the territory.
Someone has to take responsibility and 99 times out of 100 it's the manager, and owners are happier these days. I've fallen out with loads of managers over the years, but there's a certain degree of empathy with the job.
It's such a difficult concert. That's why I admire managers who are in the game for the long haul, guys like Dick Campbell and David Moyes. There is constant pressure on the older ones from the younger coaches.
It's a whole different argument, the experienced managers versus the bright and promising young coach.
Without realizing it, you actually go from a young man to a dinosaur. New coaches are coming in all the time, reinventing the words football has used for years.
4-6-0 & "mock" the media
No matter who you are, if you don't win matches, you are open to criticism. I'm not the only coach to suffer from being sacked and I was certainly not the first to be sacked for not bringing Scotland to a tournament.
Taking the position for the national team was a tough situation because I didn't really want to leave Dundee United but who knows if I would have had the chance again. I was lucky enough to be the captain of the national team once, but it took so long to make up my mind.
It was so different from what I was doing. The management of the club is relentless, but the international management almost felt like a part-time job. The downtime was excruciating.
My week consisted of driving up and down the motorway to England watching the players. I was basically trying to fill my day. I wouldn't go so far as to say boredom, but it was bordering on that.
People will always remember the 4-6-0 formation we played against the Czechs, but I try to forget it. Either way, it's better to be known for something than nothing, eh?
In all fairness, no one would have noticed if it wasn't for a player who leaked it to the press and even today I'm still comfortable with that decision. Looking back, I would do the same. But at least it gives people something to talk about.
I didn't agree with everything that was said at the time and was annoyed by the questions, but the way you answer is important so I would love to play with the press.
Like getting fired, it's part of the business and you don't get training for it. In the same way that when you have to be like an adviser to your players who are having problems at home, you become an inexperienced jack of all trades.
Levein was talking to Nick McPheat of BBC Scotland.




[ad_2]