Boston Celtics' Marcus Smart and Robert Williams manage injuries but prepare to play in NBA Finals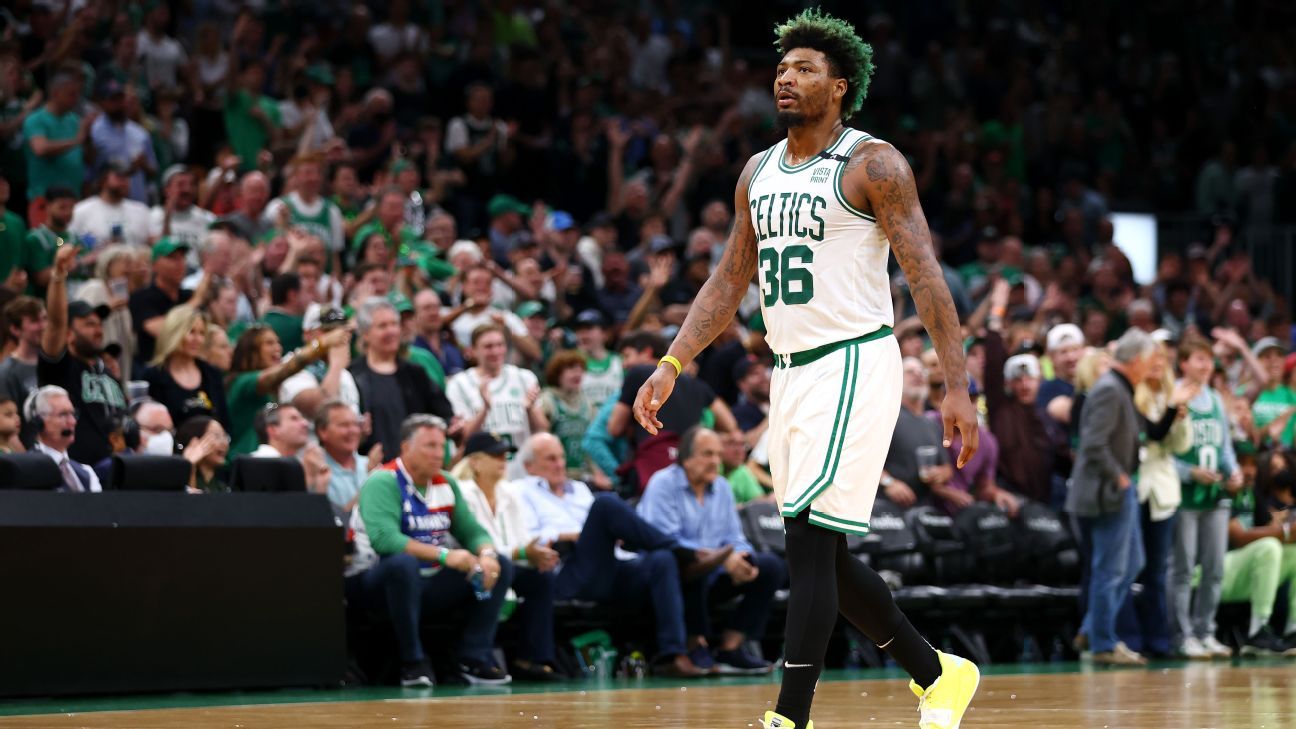 SAN FRANCISCO — The Boston Celtics have been managing injuries to Marcus Smart and Robert Williams for most of the past few weeks.
But, on the eve of the NBA Finals, both players said they were ready for the start of the league championship round against the Golden State Warriors here at Chase Center on Thursday night.
"It's manageable," Williams said of the knee pain that's been bothering him since the conference semifinals. "I've had kind of a routine in the last two games, which I have to go through to be ready to play."
The Celtics have officially listed Williams as questionable for Game 1 of the NBA Finals. Williams has been struggling with a bone bruise in his left knee – the same knee he underwent meniscus surgery on in late March – which caused pain that forced Williams to miss the last three games against the Milwaukee Bucks in semi-finals. Conference Finals and Game 3 against the Miami Heat in the Eastern Conference Finals.
But after playing reduced minutes throughout the Heat series, Williams said he thinks it helped prepare him to get through this series against the Warriors.
"Yeah, I feel like the reduced minutes obviously helps because with the injury that I had, you know, not being able to take time off, being such an important part of the season, the reduced minutes definitely helped."
Smart, meanwhile, has struggled with a series of injuries to his right leg, including his quad, ankle and foot.
The ankle, however, was the most serious and hampered Smart throughout the conference finals. But after scoring 24 points and playing 41 minutes in Game 7 in Miami, Celtics coach Ime Udoka said Smart would be good for this streak, and Smart himself said if he played he would there was no room for excuses.
"The ankle was a pretty serious injury," Smart said. "I'm grateful to be able to play, let alone walk. It hurts, but my mum always told me, if you're going to be on the pitch, you can't make excuses. If you're hurt, then sit down. If I have to be there, no matter how much pain I'm in, I can't let it affect me.