Annual block party brings the community together and supports those in need | Downtown Frederick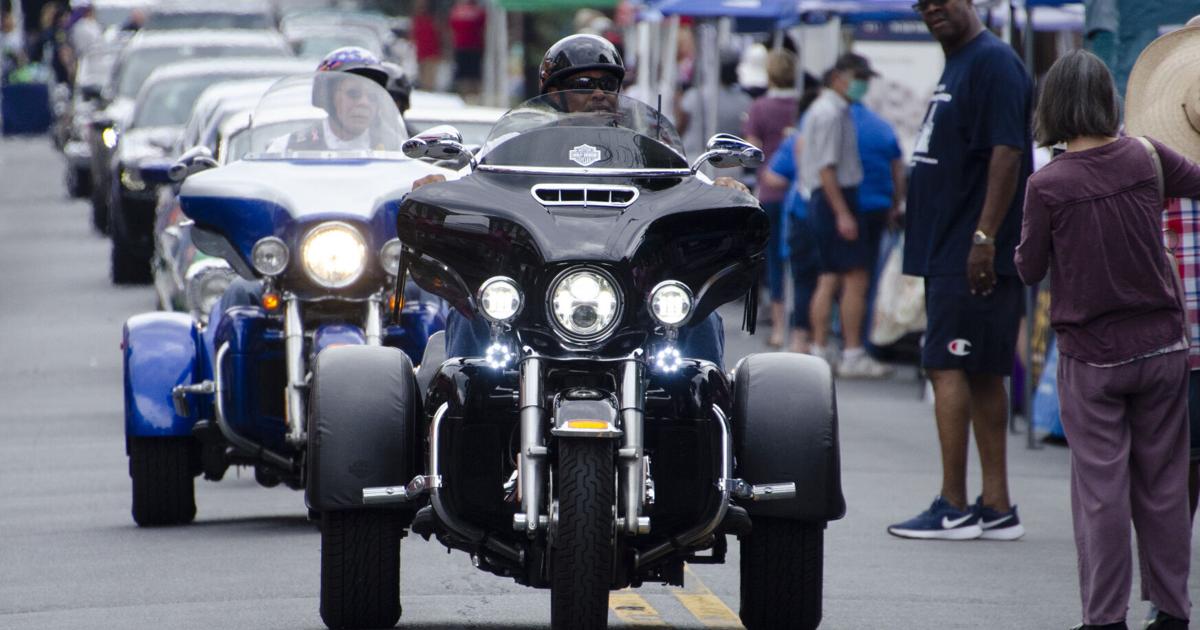 Asbury United Methodist Church held its tenth annual community block party on Saturday, offering attendees various services including free food, health information, flu and COVID-19 shots and supplies free schools.
The event, according to organizer and co-chair of the church's communications ministry Nina Rollins, is about joy and community service.
"This event is soul-warming and we only have it once a year, but every year it wrings your heart," she said.
Service organizations like Love for Lochlin and the Student Homelessness Initiative Partnership set up tables that gave information and let people know they had a community behind them, Rollins said.
Gary Rollins, who is not related to Nina Rollins, said the health information provided at the event was extremely important. Older people, he said, often don't know what they need to do to take care of themselves.
Charts focused on seniors' health and general well-being provide seniors and their families with the information they need, he said.
"Hopefully they take this info into consideration, maybe their kids will look at it," Gary said.
Other attendees came for the sense of community provided by the event. Adrianne Gracias, who lives on West All Saints Street, where the event was taking place, brought her children, Bart, 7, and Max, 3, outside.
Saturday's event allowed Gracias to spend time with his neighbors and get to know them better, while entertaining his children. It's also very different from other community events in Frederick, she said.
Frederick Police Chief Jason Lando said the block party was one of the important community events he hadn't had a chance to attend until Saturday, he said.
The event also allowed him to renew and reaffirm his relationship with many local organizations. Lando received his fourth COVID-19 vaccine at the event. Although he said he wasn't looking forward to the shot, Lando said he knew as a first responder he needed it, Lando said.
Nina Rollins estimated that around 2,000 people attend the event each year.
"It's God's blessing, and the way you serve is to release that blessing onto others," she said.